AESSEAL - UK | AESSEAL Products | AESSEAL Seals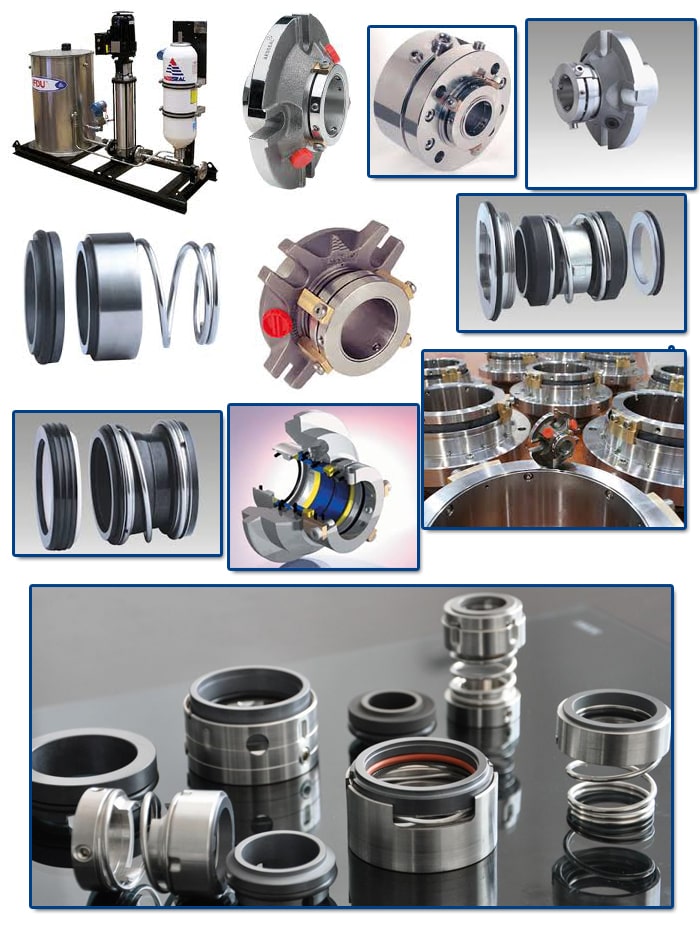 AESSEAL - About Us
- At AESSEAL® we design and manufacture sealing solutions for a sustainable future.
We combine both our own success with environmental protection and being a good corporate citizen
- Through our investment in innovative new sealing solutions we enable our customers in a wide range of industries to meet the complex needs of society both now and in the future.
- We believe in operating in an ethical and sustainable manner, providing sealing solutions to our customers that improve reliability and help reduce energy and water consumption. Our world class manufacturing facilities use the latest in machine tool technology and our systems and processes enable us to be the worlds largest homogeneous mechanical seal manufacturer.
- By investing in pioneering technology, we simplify the whole ordering process and respond quickly to customers' needs – whatever, wherever. We aim to exceed expectation consistently: in delivery, quality, reliability and service. We're challenging industry standards, challenging our competitors, challenging thinking – and challenging to become world market leader.
AESSEAL Products
- Bearing Protection : Gearbox, Motor, Plummer Block, Pump, Steam Turbin. AESSEAL® offers a range of bearing protection devices suitable for most applications. The innovative LabTecta® and MagTecta™ products include patented features that deliver the best possible bearing housing sealing solution for your motor, pump, plummer block, gear boxes or steam turbine.
- Cartridge Mechanical Seals : Bellows Seals, Double Seals, Mixer Seals, Single Seals, Split Seals. We offer a range of standard inventory cartridge mechanical seals, including single and double seals to suit even the most demanding application and thanks to our modular design system we offer them with the best on-time delivery performance in the industry.
- Component Seals : Complex Component Seals, Component Seals Range
- Elastomers : AES-Elast™ offers the excellent thermal resistance of Viton® with the unique resistance to chemicals and environments that have historically exceeded the performance of conventional fluoroelastomers, particularly in highly caustic and steam applications.
- Gas Seals : Compressor Seals, Gas Systems, Pump Seals, Steam Turbine. AESSEAL has invested heavily in the development of Gas Seal Technology, that we believe will revolutionise the industry.
- Gland Packing : Accessories, Braided, Compound. AESSEAL® offers a selected range of gland packing that have been specifically designed and manufactured to reduce plant operational maintenance costs.
Mua Phớt Cơ Khí AESSEAL
- VINDEC là địa chỉ phân phối VẬT LIỆU LÀM KÍN uy tín tại Việt nam có thể làm hài lòng khách hàng với năng lực đội ngũ nhân viên có kỹ thuật trình độ kỹ thuật cao, được đào tạo chuyên nghiệp bài bản của hãng.
- Quý khách hàng có thể tìm kiếm hoặc Download về máy Catalogue sản phẩm VẬT LIỆU LÀM KÍN của hãng tại Website của chúng tôi với thông số kỹ thuật rõ ràng chính xác nhất của hãng tại: GIOĂNG LÀM KÍN
- Thêm vào đó, VINDEC chúng tôi có Kho Hàng tại Hồ Chí Minh và có Kho Hàng + Xưởng Sản Xuất với diện tích trên 2.000m2 tại Hà Nội.
- VINDEC với năng lực và kinh nghiệm trên 15 năm cùng với đội ngũ kỹ sư giầu chuyên môn, chúng tôi tự đáp ứng được các dự án lớn về hàng GIOĂNG LÀM KÍN, chúng tôi luôn đồng hành cùng phát triển.
Admin: VINDEC
Xem thêm