TEADIT - Austria | TEADIT Group | Sealing Products - TEADIT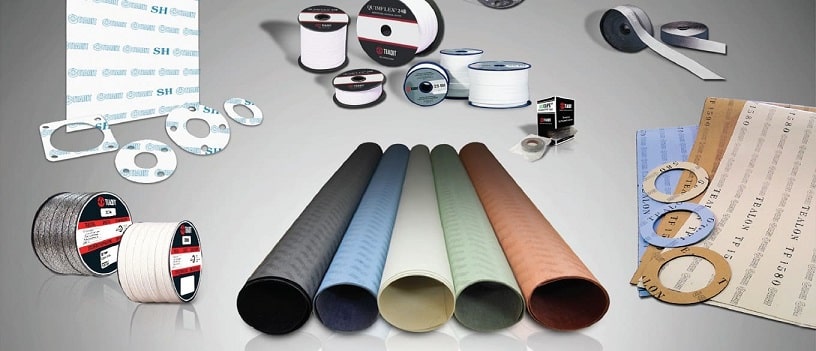 ____________________________________
TEADIT GROUP
TEADIT® Group is recognized worldwide as a leader in the development and manufacturing of innovative products for critical fluid sealing processes. The wide variety of sealing solutions developed by TEADIT® have been important tools for many industries including the Refining, Chemical Process, and Power Generation industries.
- TEADIT® has helped a number of industries achieve the goal of an emission-free environment within their facilities. TEADIT® is constantly investing in R & D to keep up with the evolution of the industry's needs. TEADIT® North America is located in Houston, Texas. Worldwide, we have locations in South America, Europe and Asia.
- The variety of sealing solutions developed by TEADIT® is fundamental in order to achieve the leakage-free goal in the many industries we serve.
- The quality and effectiveness of these solutions are based on management and innovation, which are the basis for all products manufactured at any TEADIT® ® plant. As a result of this continuous process of quality improvement, an ISO 9001 certification was obtained in Brazil, the United States, and Europe.
- Every TEADIT® product is developed, manufactured and installed to achieve the goal of ensuring leakage control and environmental preservation.
____________________________________
TYPES OF SEALING PRODUCTS - TEADIT
- PTFE and expanded PTFE products
- Compressed fiber sheets
- Graphite products
- Electrical Isolation Gasket
- Compression packing
____________________________________
PHÂN PHỐI GIOĂNG TEADIT
- VINDEC là địa chỉ phân phối GIOĂNG TEADIT uy tín tại Việt nam có thể làm hài lòng khách hàng với năng lực đội ngũ nhân viên có kỹ thuật trình độ kỹ thuật cao, được đào tạo chuyên nghiệp bài bản của hãng.
- Quý khách hàng có thể tìm kiếm hoặc Download về máy Catalogue sản phẩm GIOĂNG TEADIT của hãng tại Website của chúng tôi với thông số kỹ thuật rõ ràng chính xác nhất của hãng tại: TEADIT
- Thêm vào đó, chúng tôi có Kho Hàng tại Hồ Chí Minh và có Kho Hàng + Xưởng Sản Xuất với diện tích trên 1.500m2 tại Hà Nội.
- VINDEC với năng lực và kinh nghiệm trên 15 năm cùng với đội ngũ kỹ sư giầu chuyên môn, chúng tôi tự đáp ứng được các dự án lớn về hàng Vật Liệu Làm Kín, chúng tôi luôn đồng hành cùng phát triển.
____________________________________
Biên soạn!
Admin: VINDEC
Xem thêm